Please play responsibly and caution and only with money that you can spare!
Playing the lottery is meant to be fun and relaxing and you should never let the lottery control you and your life.
Play within your means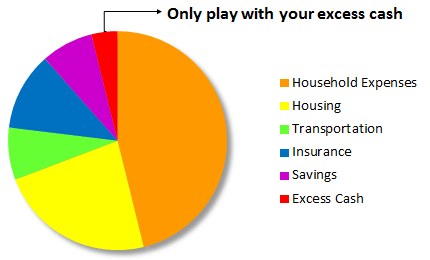 Lottery is a game of chance. There is no guarantee that you will win. Hence, you should always play the lottery within your means using your excess cash.
As illustrated, your excess cash is the balance amount after you have covered all the expenses for your lifestyle as well as any saving plans that you may have.
As every household is different, and so are our lifestyles, there is no fixed value as to what the amount of excess cash is, or should be. You should know the amount of your excess cash and you should always play within this amount.